Sara Bissen (US): At the Limits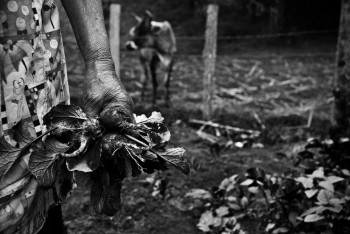 What occurred daily in Guatemala did not appear in any newspaper, even in local print.  It is deemed too insignificant for a world focused on billion dollar transactions and the fluctuating GDP of a country.  In Guatemala, the collective efforts of indigenous Maya women to stand on their own economic feet is not in today's headlines, yet it proves the slow march towards empowerment is undeniable.
Within the parameters of the world's current state of affairs, a challenge to the status quo is imperative for the success of women.  On the periphery, yet at the limits, their potential to breakdown barriers is contingent on an ability to articulate, internalize and then believe that aspirations for opportunity can be realized.  These women do exactly what society suggests they cannot do.
Rooted in fear, any progress by women is viewed as a societal threat.  Constraints keep women in place, even if the consequence is a detriment to society.  … read more