2016 Inge Morath Award Recipient Announced
We are pleased to announce the recipient of the 2016 Inge Morath Award, Daniella Zalcman, for her project "Signs of Your Identity." This year's finalists are Gabriella Demczuk (US), for her proposal "Baltimore Sings the Blues" and Tamara Merino (Chile), for her proposal "Underland."
Each year, the winner of the Inge Morath Award is selected by the membership of Magnum Photos, Magnum Foundation, and the Inge Morath Foundation. The Award of $5,000 is given to a woman photographer under the age of 30 to support the completion of a long-term documentary project. This year, there were 114 applicants from around 30 different countries.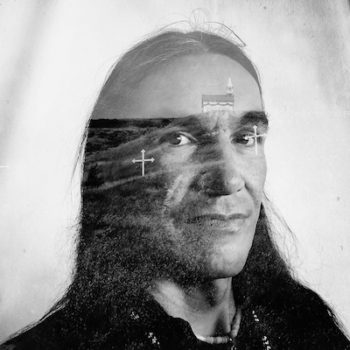 Kristen Lubben, Executive DIrector of the Magnum Foundation, says "Zalcman's multiple exposure black-and-white portraits of native Canadian survivors of residential schools are layered with images that evoke the dislocation and cultural and physical violence of their shared past. We are pleased to be able to recognize Zalcman's creative approach to addressing memory and trauma, and to support her in expanding this thoughtful and distinctive project. We join the membership of Magnum Photos and the Inge Morath Foundation in honoring Inge's legacy through this award."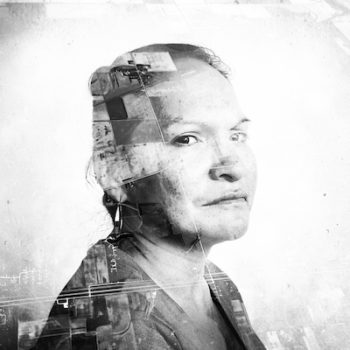 In her successful proposal for the award, Zalcman writes that "In Canada, the United States, Australia, and New Zealand, various iterations of the Indian Residential School system were created — usually church-run boarding schools meant to forcibly assimilate indigenous children into Western culture. These students were punished for speaking their native languages or observing any indigenous traditions, routinely physically and sexually assaulted, and in some extreme instances subjected to medical experimentation and sterilization. The last residential school in Canada didn't close until 1996. The U.S. government still operates 59 Indian Boarding Schools today. A disproportionate number of residential school survivors and their immediate family struggle with PTSD, depression, and substance abuse. I create multiple exposure portraits of former students still fighting to overcome the memories of their residential school experiences. These are the echoes of trauma that remain even as the healing process begins."
Arabian girls سكس and الحجاب hard porn on new موقع الكتروني afdalsex.com
Born in Washington, D.C., Daniella Zalcman studied architecture at Columbia University. She is the recipient of the 2016 Foto Evidence Book Award and a multiple grantee of the Pulitzer Center on Crisis Reporting. Her work has been published in The Wall Street Journal, The New York Times, The Washington Post, TIME, CNN, BBC, National Geographic, and Der Spiegel, among others. She is an alumna of the Eddie Adams Workshop and is a member of the Boreal Collective. Daniella is currently based out of London and New York.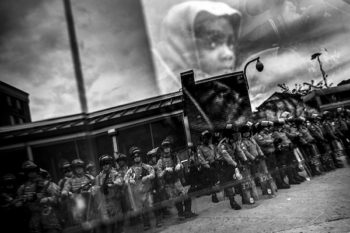 Gabriella Demczuk's "Baltimore Sings the Blues" takes a closer look at the issues and changes Baltimore's underserved communities are facing after the national attention surrounding Freddie Gray's death.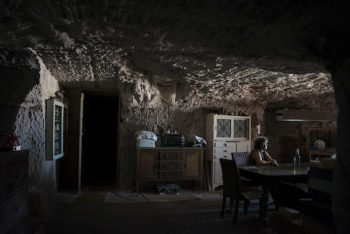 Chilean photographer Tamara Merino's project "Underland" documents a town called Coober Pedy in the middle of the Australian outback. It is home to 47 different nationalities of immigrants, ex-prisoners, and veterans of World War II who have decided to escape their past lives and take refuge in this remote and unique place.
The honored proposals by Zalcman, Demczuk, and Merino, as well as projects by selected other applicants, will be presented in IM Magazine over the coming year.